BPD Officer Returns Home From Afghanistan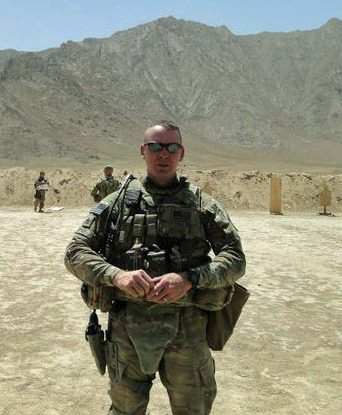 BPD is happy to have Patrolman Paul Brady back in the states after returning from his second deployment to Afghanistan.
Patrolman Brady is a 10 year veteran of the Billerica Police Department assigned to the patrol division.  This was his 4th deployment with the Army. Paul is assigned to the MA National Guard 1/182 Infantry Scout Sniper Section out of Melrose, MA.
Paul is a Platoon Sergeant and provided mounted patrols and quick reaction for Camp Alamo. 182nd Facebook Page
Channel 7 video of homecoming