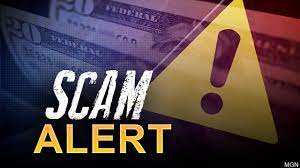 Recent scam activity has surfaced this week in Billerica that closely resembles the "Grandparent Scam". Although similar, there's some differences:
Individual receives a phone call from a caller claiming to be from your local police department. The call is often accompanied by a person in the background that sounds in distress. The caller claims their child was involved in some type of accident and uses phishing techniques to illicit information to assist them in a scam to defraud the victim.
The criminal can also pretend to be a court official, a lawyer, a doctor at a hospital, or some other person. And we've also received complaints about the phony relative talking first and then handing the phone over to an accomplice…to further spin the fake tale.
While it's commonly called the grandparent scam, criminals may also claim to be a family friend, a niece or nephew, or another family member.