Career Opportunity – Police Public Safety Telecommunicator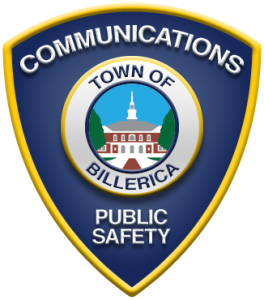 The Town of Billerica seeks motivated candidates to fill Public Safety Telecommunicator positions. Full time positions are available.
Candidates for this position should have at least a High School Diploma, be 18 years of age at time of employment, and possess a valid driver's license. Prior experience as a 911 dispatcher is preferred but not required for full time positions.
An application may be obtained from the Town Manager's office or can be downloaded here:
Job Description:
A Telecommunicator Dispatcher shall carry out policies and procedures relating to all phases of public safety dispatching for police and emergency medical services. Telecommunicator Dispatchers operate the Communications Center without assistance for extended periods of time and require extensive radio training.
This position requires successful certification in CPR, Emergency Medical Dispatching and MA/NCIC System Operations.
Essential Duties and Responsibilities:
Takes incoming calls of an emergency, non-emergency, or business nature.
Obtains all pertinent information; relays information to public safety personnel involved in the situation.
Dispatches safety, service, and other appropriate personnel to calls, as required.
Coordinates back-up support activities via radio; determines priorities among calls for service; keeps supervisory personnel aware of priority calls and equipment status.
Maintains reporting on computer-aided dispatching systems; performs data entry on computer to enter service calls ensuring that entries are concise and accurate.
Updates files, and maintains accurate, detailed records, logs and other information.
Maintains constant and diligent monitoring of the radio system; monitors computer to track unit status; ensures rapid response of police to fire or emergency calls.
Communicates via telephone or radio with other agencies, such as utility companies, alarm services, ambulances, town and state highway departments, animal control officers, towing agencies, hospitals, water departments, etc.
Operates NCIC/LEAPS computer terminal to obtain or input information on persons, property, and vehicles in nationwide law enforcement network for officers and administrators.
May be required to train new employees assigned to dispatch duties. Ascertains that all radio equipment is properly functioning and reports any breakdown or defects immediately to the officer in charge; records administrative events regarding equipment failures, personnel absences, and other events.
Maintains all certifications, licenses and professional associations in order to keep abreast of current dispatching procedures. Performs similar or related work as required, or as situation dictates.
Minimum Qualifications: Candidates for this position should have at least a High School Diploma, be 18 years of age at the time of employment and possess a valid driver's license. 2 – 4 years prior experience as a 911 dispatcher is preferred but not required.
Starting Salary – $51,946 based on Step 1 pay scale at $24.82 an hour (step adjustments for experienced transfers)
Shifts – Work shift is subject to bid by seniority. Telecommunicators work four days and have two days off for a six-day work week. Shifts are 11pm – 7am, 7am – 3pm and 3pm – 11pm.
Additional Requirements: Certification in enhanced 911 systems in the Commonwealth of Massachusetts and APCO Emergency Medical Dispatch is preferred.
Application deadline: Positions will be posted until filled.
If interested you should send a cover letter and resume to Michele Rivera, Human Resources Director,
or email to HR@town.billerica.ma.us
The Town of Billerica is an Equal Opportunity Employer