After 2 1/2 years serving the residents of Billerica and the region, our trusty Bloodhound Rosie will be making a difficult career move and has accepted a position with the Union County Sheriff's Office K9 Unit in Pennsylvania.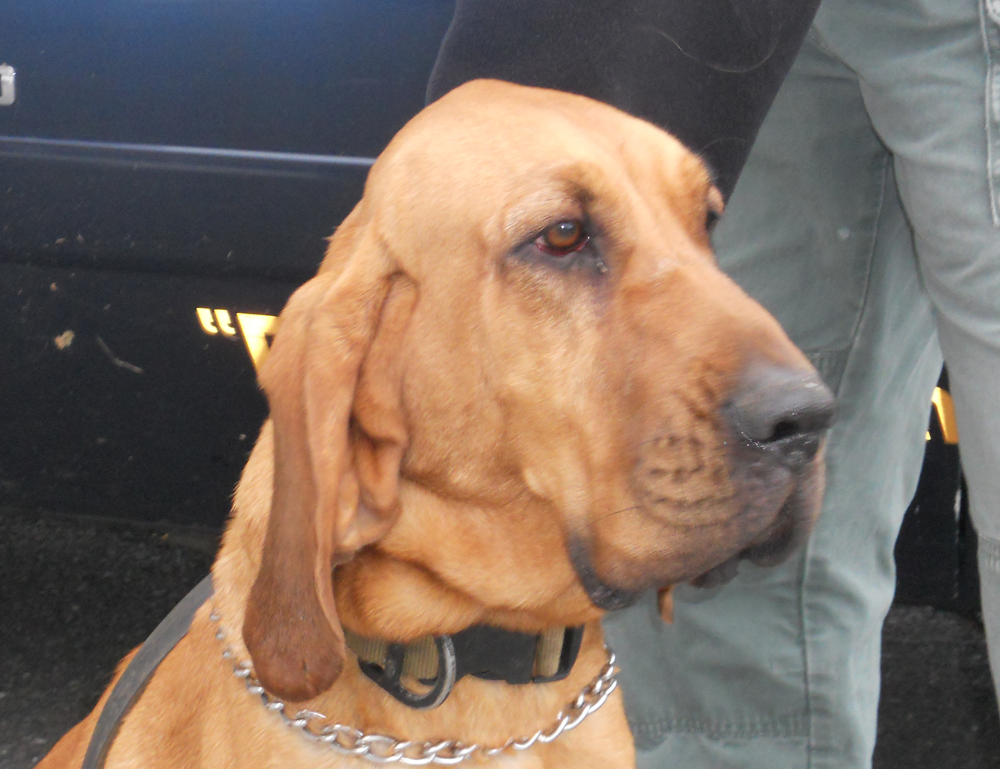 In November of 2011 "Rosie" was donated to BPD by the New Hampshire State police.  NHSP happened to have a two year old female bloodhound that they offered to BPD after her predecessor, Diesel, passed away .  Rosie had been donated to NHSP but they did not have a handler suited for her.  BPD gladly accepted Rosie as our new Bloodhound.
Because her handler, John Harring, was recently promoted to Sergeant he can no longer continue his K9 duties.  During her time here she has proven herself as an excellent tracker and she will be missed by the entire region.  It is with mixed emotion that we say goodbye to Rosie but we know she will continue her effective mission with Union County.
BPD will continue our K9 involvement with Officer Tsoukalas and K9 Yak.