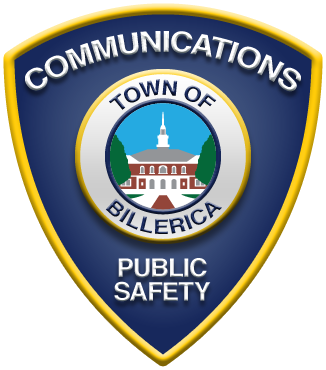 The public safety telecommunications dispatcher serves as the processing point for virtually all telephone and radio communications entering or leaving the police department.
Telecommunicators answer 911 and other emergency phones, and maintain round-the-clock radio communications with all police and Billerica EMS units. They dispatch to all emergencies and calls for service, help field personnel coordinate and manage any possible public safety event or incident, operate a variety of computer equipment with access to law enforcement and other information, answer questions from citizens, and provide a wide variety of other services for citizens and public safety responders.
All BPD Telecommunicators are certified in Emergency Medical Dispatch. EMD is a systematic program of handling medical calls for assistance. Trained telecommunicators, using locally-approved EMD Guidecards, can quickly and properly determine the nature and priority of the call, dispatch the appropriate response and then give the caller instructions to help treat the patient until the responding EMS unit arrives. The department is affiliated with Lahey Clinic Hospital in Burlington.  Our EMD resource is APCO international.
The department currently has eight full-time dispatchers and two part-time dispatchers.  The division is managed by Lieutenant Commander Greg Katz.