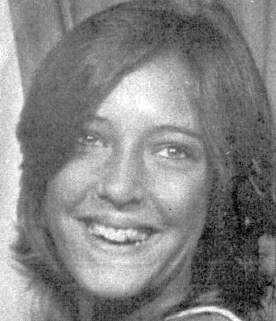 Name: Rhonda Labbe
Classification: Endangered Missing
Alias / Nickname: Susan Labbe
Date of Birth: October 3, 1956
Date Missing: August 8, 1974
From City/State: Lowell, MA
Missing From (Country): USA
Age at Time of Disappearance: 17
Gender: Female
Race: White
Height: 5′ 8″
Weight: 120 pounds
Hair Color: Brown
Eye Color: Green
Complexion: Medium
Glasses/Contacts Description: 
Clothing: White blouse and blue jeans
Circumstances of Disappearance: Left from Mother's home in Lawrence at 8PM on August 7th, 1974 with her sister. Rhonda told her sister to go back to the Mother's home and that she would "thumb" home to Lowell. This is the last time Rhonda Labbe was ever seen.
Rhonda attended the Locke Middle School in Billerica from 1968 to 1970.  Rhonda had lived in Billerica for a period of time before moving to Lowell.
Investigative Agency: Billerica Police Department
Phone: (978) 671-0900
Investigative Case #: D000388
NCIC #: M-107592024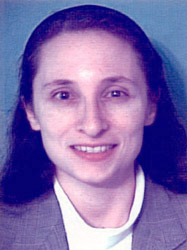 Name: Amy B. Sher
Classification: Endangered Missing
Alias / Nickname: Amy Pomerantz
Date of Birth: April 22, 1964
Date Missing: October 18, 2002
From City/State: Cambridge, MA
Missing From (Country): USA
Age at Time of Disappearance: 38
Gender: Female
Race: White
Height: 66 inches
Weight: 110 pounds
Hair Color: Brown
Eye Color: Hazel
Complexion: Light
Glasses/Contacts Description: Glasses with large plastic frames.
Clothing: Business attire.
Circumstances of Disappearance: Unknown. Amy was last seen at approximately 12:00pm in the vicinity of Alwife Station in Cambridge, MA.
Investigative Agency: Billerica Police Department
Phone: (978) 671-0900
Investigative Case #: D000471
NCIC #: M-484212449