National Night Out – August 6th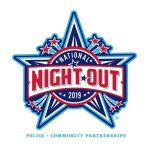 The Billerica Police Department welcomes the Community to come and celebrate our National Night Out event on August 6, 2019 from 5pm – 9pm on the grounds of the Billerica Town Hall.
National Night Out is an annual community-building campaign that promotes police-community partnerships and neighborhood camaraderie to make our neighborhoods safer, better places to live.
We have partnered with the Billerica recreation department who has sponsored the Squeezebox Stompers as part of the Concerts on The Common series. Bay State Pallet Company has sponsored this year's entertainer. Bryson Lang. He is a quick-witted comedian with mind-blowing juggling skills.
We are proud to announce the following agencies will be participating:
Billerica Police, Paramedics, Fire, Public Works, and Animal Control units will have vehicles on display. K-9 units from Billerica, Chelmsford, and Burlington will be conducting demonstrations.
Middlesex County House of Correction will be displaying their SWAT armored vehicle. Massachusetts State Police Air Wing will be conducting a flyover (weather permitting). Massachusetts National Guard 972 MP unit will have military vehicles on display. Billerica Police Honor Guards "GRILL TEAM" will have Burgers and Hot Dogs for sale to help purchase new uniforms and equipment for the Honor Guard Members. Billerica Council on aging will be providing FREE SNACKS.
If you have any questions please contact Lt. Commander Troy Opland 978-215-9638 or Lt. Greg Katz 978-215-9636.