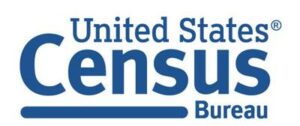 US Census Bureau employees will be conducting door to door surveys over the coming weeks.
How can residents identify Census Bureau workers?
The census taker or field representative will present an US Government ID badge that includes:
their name,
their photograph,
a Department of Commerce watermark, and
an expiration date.
The Field Representative scheduled to be in the area is Mark J. Raus.
They will have an official bag and Census Bureau-issued electronic device, such as a laptop or smartphone, bearing the Census Bureau logo.Census takers and field representatives will conduct their work between the hours of 9am and 9pm, local time.
We are encouraging all residents, when in doubt, please call the New York Regional Office for verification at 1-800-991-2520. Office hours are Monday through Friday, 8:00 a.m.- 5:00 p.m., Eastern Daylight Time.
Please see attached image for examples of census credentials.
Census Workers WILL NEVER ASK for the following information:
To enter a home,
Social Security numbers or immigration status,
Income, bank account numbers, or any financial information,
PINs or passwords,
a donation or money.