Paramedic Job Opening in the Town of Billerica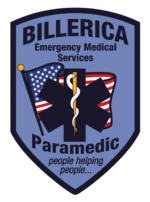 The Town of Billerica Emergency Medical Service is seeking applications for Per-Diem Paramedics with possible full time employment opportunities. Applicants must be Massachusetts Certified Paramedics, current CPR, ACLS, PALS and a current driver's license. ITLS and NRP are preferred but not required. Applicants must have a minimum of two (2) years of emergency experience as a paramedic. Non-smokers preferred.
Job Description: An emergency health care provider working under Massachusetts DPH, MGL Chapter 111C which regulates ambulances and its operators. Paramedics will be responsible for recognizing, assessing and treating medical and traumatic emergencies, coordinating efforts with other public safety agencies. (S)He will initiate invasive and non-invasive treatments in accordance with Massachusetts DPH/OEMS treatment protocols. Paramedics will record all details related with treatments and incidents. Insurance and other related information will be obtained and entered into the computer billing system. Paramedics will maintain equipment and ambulances in a constant state of readiness, and will be able to respond at all times. Paramedics may also be responsible for other clerical and building maintenance duties.
Application deadline is: Position will be posted until filled
If interested you should send an application and resume to:
If interested you should send an application and resume to:
Billerica Town Hall
Attn: Clancy Main, Assistant Town Manager
Paramedic Application
365 Boston Road
Billerica, MA 01821
or email to HR@town.billerica.ma.us
The Town of Billerica is an Equal Opportunity Employer
Acronyms:
DPH – Department of Public Health            ACLS – Advanced Cardiac Life Support
CPR – Cardiopulmonary Resuscitation       ITLS – International Trauma Life Support
PALS – Pediatric Advanced Life Support    NRP – Neonatal Resuscitation Program