Fundraiser to Help Employee Battling Leukemia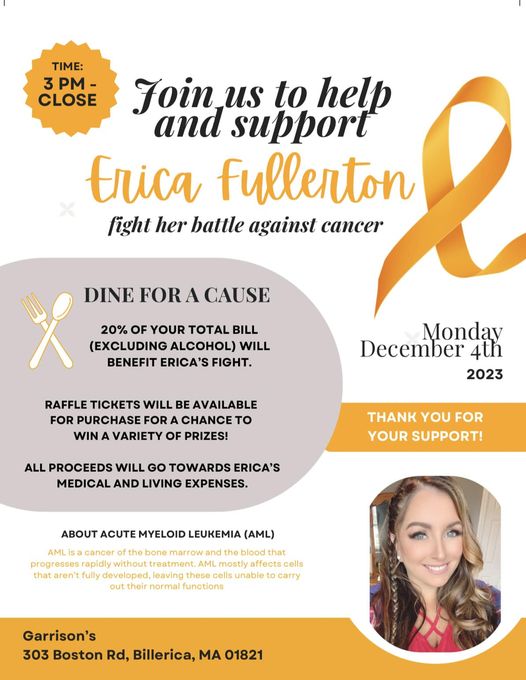 Erica is a Public Safety Telecommunicator with BPD who is battling Leukemia. Please consider a night out at Garrisons to help.
From Garrisons Bar & Grille:
Monday December 4th from 3:00- close, we will be doing a dine for dough for a local hero. A local Billerica dispatcher Erica Fullerton is fighting against Acute MYELOID LEUKEMIA (AML) and could use the community's help.
RAFFLE TICKETS WILL BE AVAILABLE FOR PURCHASE FOR A CHANCE TO WIN A VARIETY OF PRIZES!
We are hoping for a wonderful turnout, and we would highly recommend reservations.